16 – 24 May 2022 | 9 Days. 8 Nights | From $8,730 per guest
What makes sailing the Mediterranean so special?
Where to start? This is a region that takes its living seriously. Small ports and big cities. World renown food and World Heritage sites. Fast-past events and living la dolce vita. Whether you're going for the first time or the fifth, this place will always leave you wanting more.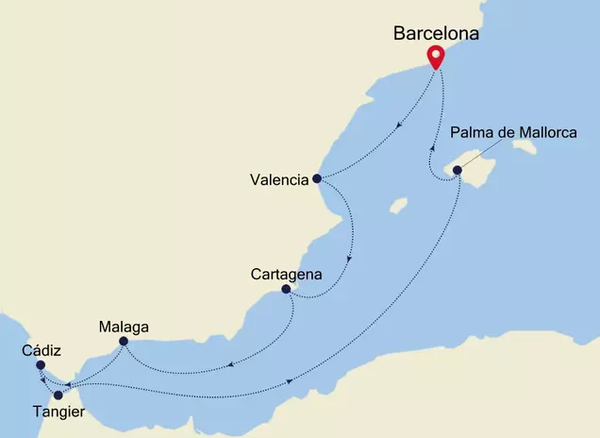 And there's no better way to explore than with Silversea. Their small ships access both the tiny ports and the big hitters that make the region so unique, perfect for those who really want to experience the authenticity of the Mediterranean. That's why we have selected the NEW Ultra-Luxury Silver Dawn for our group departure in May 2022!
Bookended by Barcelona, sail the eastern coast of the country all the way to Tangier, stopping off in Valencia, Cartagena, Cadiz and overnighting in Malaga on the way. A well-timed day at sea gives ample allowance to discover Silver Dawn's charms before you wend your way to Mallorca's lovely Palma. End where you began, in bright, bustling Barcelona.
See more information HERE about the cruise, and be sure to ask us about the pre & post escorted stays including 2 nights in Barcelona, 2 nights in Milan & 4 nights in Lake Como!
JH SILVERSEA TOUR – flyer to come
To secure your place on this tour and for expressions of interest, please contact me
Liz