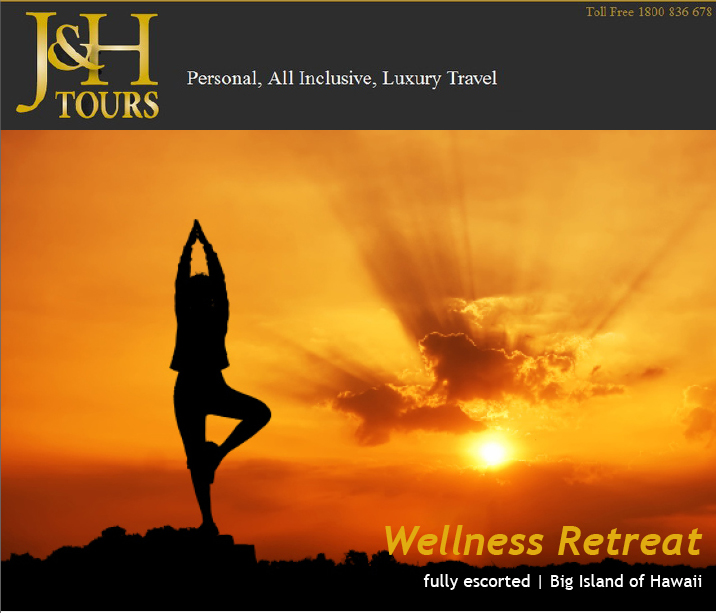 1 to 9 October 2015
Yoga, Meditation, Massage …a holiday for you.
Enjoy the spirit of Polynesia in the most spectacular venue on the The Big Island of Hawaii with Yoga Teacher Lisa Lalita Turner. Lisa a highly experienced teacher leads annual Yoga Wellness Holidays around the world, join her as we practice yoga & meditation daily, enjoy organic cuisine, experience traditional massage and absorb the magic and healing of Hawaii.
Come to know yourself in this land of peace-giving stones and legend, focusing your mind so you can manifest your dreams.
Hawaii Island Retreat's eco boutique hotel & spa is a place of intentional peacefulness, set among towering evergreens and ocean breezes along Hawaii Island's North Kohala coast. Designed for harmony & balance with nature, you can relax & unwind on 50 acres or gardens, wild groves and ancient valley trails.